Albert was born in Moore on 31 October 1890. His parents were John (a platelayer) and Mary and they lived at Spruce's Cottages. In 1911, he had left home to work and was a gardener at 'Greyfriars', Broughton, near Preston. He lived in the gardeners' bothy with two others, John Edward Corby and George Barber. It was a grand house, but has now been demolished. Albert later moved back to the local area and worked as a gardener at Appleton Hall.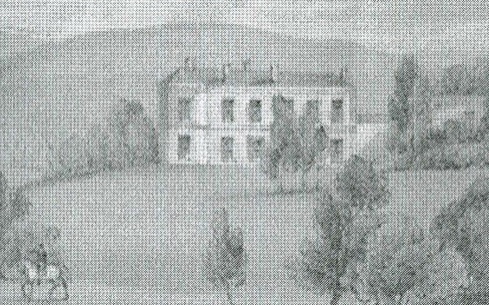 Albert enlisted in the Cheshire Regiment in February 1916, service number 34783. In his very first engagement, he was buried in a shell hole, losing all his kit, but escaped without injury. In September, he was seriously wounded by shrapnel in his leg and arm. Initially he was treated in a base hospital, but after three weeks was transferred to Netley. His thigh was broken in several places and despite several operations, he eventually had to have it amputated on October 22 in order to save his life. He was discharged from the army.
Albert had three brothers, all of whom served in WW1. John Condliffe was born in 1888 and served with the Cheshire Regiment. He was killed in action on 23 November 1917. Leonard, born in 1892, served with the Royal Welsh Fusiliers. Reginald, born in 1896, also served with the Cheshires.
Albert returned to his family and continued to live at Spruce's Cottages. By 1939, his mother had died and Albert was living with his father. He worked as a solicitor's clerk.