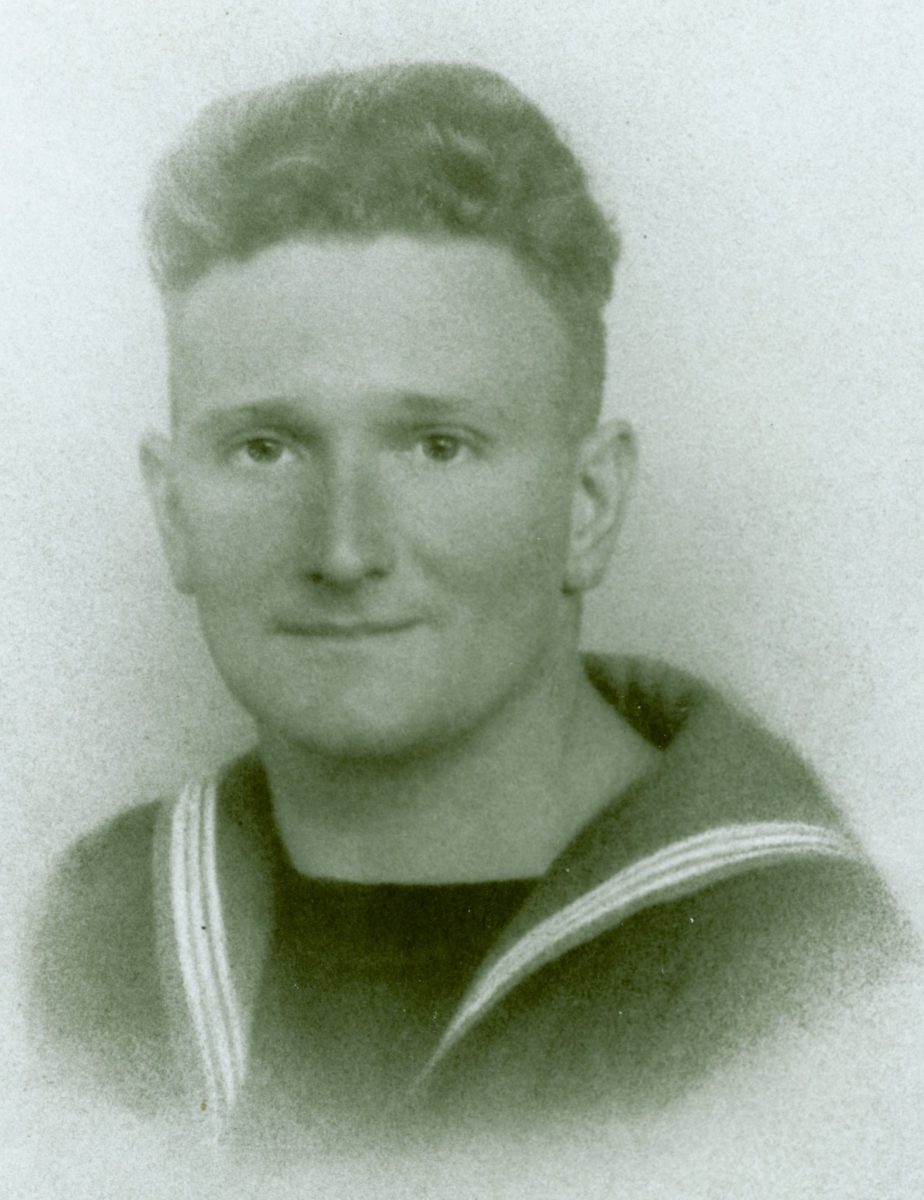 William Eric Hand was born in 1916 at Stockton Heath.  He was the second son of Thomas and Annie Hand.  William's father was a butcher, born in Warrington, and his mother was from St Helens.  His parents had two other sons, Thomas Wilfred, who was born in 1913 and Walter who was born in 1919.  
In late 1937, William married Agnes Wilkinson, who had been born in Derby.  They were married in the Warrington area and then settled to married life in Hatton Lane in Hatton.  William was employed as a butcher/ salesman and Agnes looked after the household.  By late 1939 they had had a son and a daughter followed in 1942.
It is not known exactly when William went to sea in World War Two, but he was recorded on June 29th 1942 as being a deck hand on the "Barrington Court", a cargo ship belonging to Court Line Ltd which had arrived at New York from Immingham, a port on the Lincolnshire coast.  William was 26 years old, and 5'8''tall.  He had been serving at sea for a year and a half.  The Barrington Court was part of 126 convoys in the war and survived until 1960.
By early 1945 William was serving on the S.S. Normandy Coast, which was a British steam merchant ship owned by Coast Lines Ltd of Liverpool.  On 11th January 1945 the ship was on route from London to Liverpool with a cargo of 266 tons of steel plate, when she was hit by a torpedo from U-boat U-1055.  She sank in the Irish Sea, west of Anglesey, going down within two minutes and killing 18 crew members and one gunner.  William was one of the three DEMS gunners on the ship (Defensively Equipped Merchant Ship).  The master and the five remaining crew and the two other DEMS gunners were picked up by patrol ship H.M.S. PC-74 and landed at Holyhead the next day.  The U-boat disappeared with all hands three months later in the North Atlantic.  It had sunk four ships in five months.  
William Eric Hand is commemorated as a serviceman within no known grave on Chatham War Memorial and is remembered on the Daresbury War Memorial.
After the war, in 1946, Agnes married James Balmer and they had one son.  They lived in the Warrington area.  Agnes passed away in 1984 at the age of 71 years.